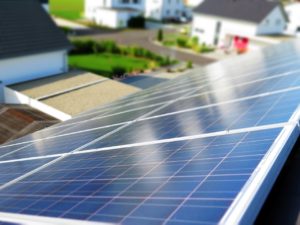 Renewable energy has become a large topic of discussion in our modern world. We are finally coming to terms that we've been living beyond our means and need to utilize more sustainable sources of power. Yet governments are slow to respond to not just the sentiment of their constituents, but to the well-being of our planet. In the UK there was a program that encouraged small energy producers to harvest renewable energy, but the government recently replaced the initiative with a less generous one. Critics say that it won't be enough to motivate people to commit to producing green energy. What are these subsidy programs? What do they do? And how do they compare?
The Feed in Tariff Program
Created in 2011, the feed in tariff program (FIT) facilitated the solar industry by providing subsidies for anyone who produced solar energy and more for those who exported it to the grid. The FIT scheme has led to growth in the solar industry, with everyone from families to big companies getting into producing solar energy on their property. Feed-in tariffs enabled around 800,000 households and 28,000 businesses to generate their own clean solar power.
Other energy producers were motivated to produce more and more renewables. But this didn't last forever. Earlier this year, the FIT program was closed by the Department of Business, Energy, and Industrial Strategy (BEIS). FIT paid both domestic and commercial green energy producers for what they generated and exported, but now it has been replaced by another program. The Smart Export Guarantee.
The Smart Export Guarantee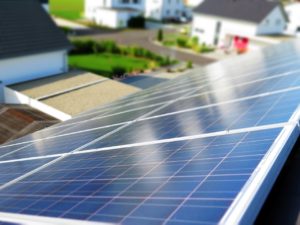 BEIS said that the closure will allow the government to develop a system that takes into account the growth of technologies such as batteries. They also said it would save money every year. But, what about this new program?
According to MoneyPug, a site commonly used in the UK to compare utilities, the Smart Export Guarantee (SEG) is a mechanism designed to pay people for the renewable energy they export to the grid. While it doesn't subsidize simply producing green energy, it applies to people installing a renewable energy generating system using solar PV panels, domestic wind turbines, hydro power, anaerobic digestion, and micro combined heat and power.
The SEG will come into full force the first day of 2020. All licensed energy suppliers with 150,000 or more customers must provide one tariff and smaller suppliers can choose if they want to offer one. While everyone can choose to offer other means of making payments for exporting electricity from renewable sources, these can be separate to the SEG arrangements.
Though there are no set minimum tariffs, there is a requirement that the tariff must be greater than zero at all times. This means that it is up to energy suppliers to decide what tariffs to offer their customers. The SEG can certainly benefit people, but it is not as generous as the FIT.
SEG vs. FIT
FIT had two different types of payments. One was the generation tariff, meaning the producer got paid for harvesting a certain amount of green energy. The other was the export tariff, which paid the producer for exporting energy to the grid. The generation tariff paid for all the electricity that households generated. While rates were higher in earlier years, it significantly went down once you were fixed into a contract.
With the SEG, energy producers do not receive anything for harvesting renewable power. People are only paid for what they give to the grid. It is likely that it will longer, some estimates up to 20 years before the initial costs of producing renewable energy are covered by the SEG payments and savings. The export price is not fixed by the government and there are no long-term contracts.
The government has spoken of the SEG as a way to make energy production more efficient, but with so much money involved with fossil fuels and coal, they are not doing enough to facilitate this growing industry. Not only is it inevitable that we will make the transition to cleaner sources of power, it is imperative. Instead of discouraging people from getting in the industry, we need the government to optimize the ability for small suppliers to produce renewable energy. It can and should be profitable.
P.S: If you enjoyed this article, we'd love your feedback and comments on it. Also, Please Join our EAT FREE Community, for more online learning opportunities FREE!
Related Articles and Resources: