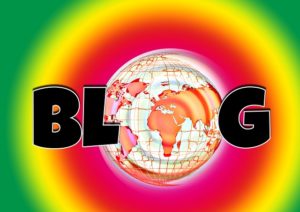 If you want to spread the word about eco-friendly living and all of its benefits, then you might want to consider starting a personal blog about the subject. Environmental concern is growing in reputation more and more with each passing year, and you can make your contribution to this worthwhile cause by starting your site today.
Here's what you need to do to start an eco-friendly blog:
The logistics of starting a blog
Before you really get going in spreading your eco-friendly message, you need to deal with the logistics of starting a blog. Fear not because even if you're not particularly well-versed in this subject, there are plenty of services out there that will be able to assist you every step of the way:
Content management system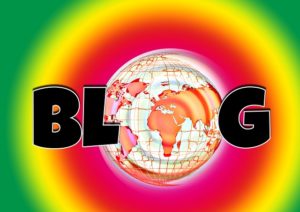 The Content Management System (CMS) that you choose will help you build your blog. By choosing to host your own site, instead of using a website builder, you will be able to fully customize the look and feel of your site, as well as benefit from having a unique, rather than hosted, domain name. The most popular CMS in the world is WordPress, an open source CMS that has thousands of free and premium themes to choose from, and an abundance of plugins to further customize your site.
Host partner
Once you've chosen your content management system, you will be able to seek assistance from a hosting platform. Onyx are hosts that work well with WordPress — by subscribing to a hosting service from them, your site would be cached expertly, meaning backups of it are continually made. What's more, as your visitors would receive data from a local server, everything about your site would be ultra-fast.
Choose your blog's specific topic
The Internet is awash with blogs that discuss and delve into eco-friendly living. In order to make yours stand out from the crowd, then, you're going to need a specific subject matter.
To hone in on this niche of yours, you should, first, think about what it is that interests you the most about green living. Is it vegan or vegetarian recipes? Is it the latest eco-friendly tech? Is it how to run a green business? Whatever subject interests you, hone in on it. By doing so, your passion and knowledge will shine through every post that you upload.
Stress the importance of being more eco-friendly
Once your blog is up and running, your platform is set. Now, all you have to do is get to work in stressing the importance of being more eco-friendly.
In every post that upload, be it a written post or a piece of media, there should be a message. It could be to recycle more, or it could be how you can be more eco-friendly in the kitchen. The point is, if you want your blog to serve its purpose and rank highly, it needs to be focused entirely on its purpose. This means that you should refrain from using the blog to discuss anything that isn't green.
In order to start and run an eco-friendly blog that is successful in its goal to influence your audience to be greener, you need to put the above advice into practice.
P.S: Did you like this article? We'd love to hear from you, so please add your comment in the comment box below. To learn more about sustainable options for your business, join our live webinar sessions at EAT Community where you can make a little money making the planet better!
Related articles and resources: