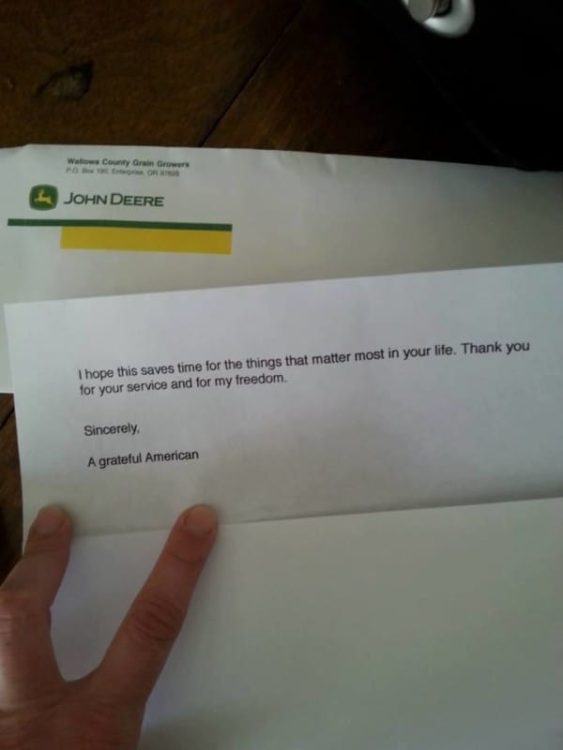 The day started off like any other for Brittany Lynn Garrett. But as she was getting ready, she looked up and saw her husband, Christopher, holding their young son and crying profusely.
Naturally, Brittany was worried and assumed something was wrong. But her husband insisted he was crying for the exact opposite reason – something remarkably positive had happened.
You see, Christopher is a combat-disabled veteran. He can walk but due to his shattered pelvis, he walks with a limp and can't carry out physical activities with as much ease as he used to.
One of those activities is mowing the lawn.
Pushing around his standard lawn mower proved to be quite difficult for Christopher and it took him a lot longer to get the chore done than he was used to.
But that all changed on that morning when Christopher found a note accompanied by an extraordinary gift.
Here's what it said:
And parked outside, was this:
The Garretts have no idea who delivered such an amazing gift but they're incredibly touched by it.
"Thank you whoever you are!" Brittany posted on Facebook. "You don't know how much pain this is going to save him from!"
I especially love what Christopher had to say:
"The war that I have seen has hardened my perception of society, but after today, I truly understand that everyone has their place to be a hero."
This gift will hopefully give Christopher more time for what truly matters – his family.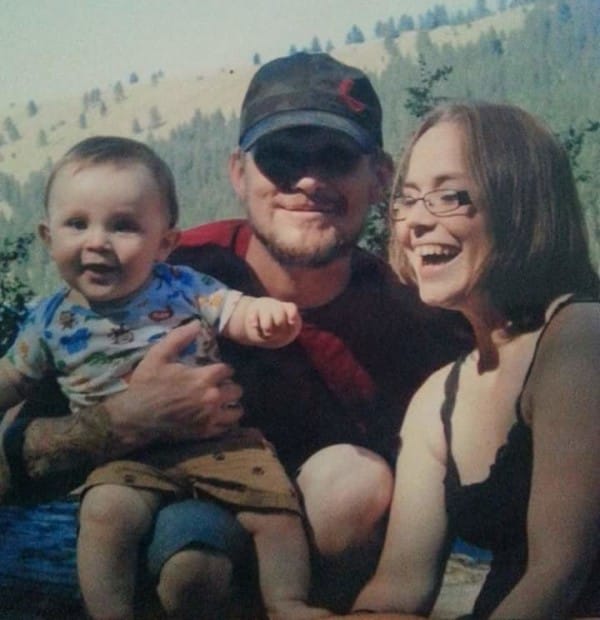 Here's to all military personnel – both actives and veterans. How do you plan on thanking them this Memorial Day weekend?
Have a look at this special from Fox News to learn what veterans and their families are feeling this Memorial Day.
Sources:
The post Her Husband Had Tears In His Eyes. When She Read The Note He Was Holding… WOW! appeared first on DavidWolfe.com.