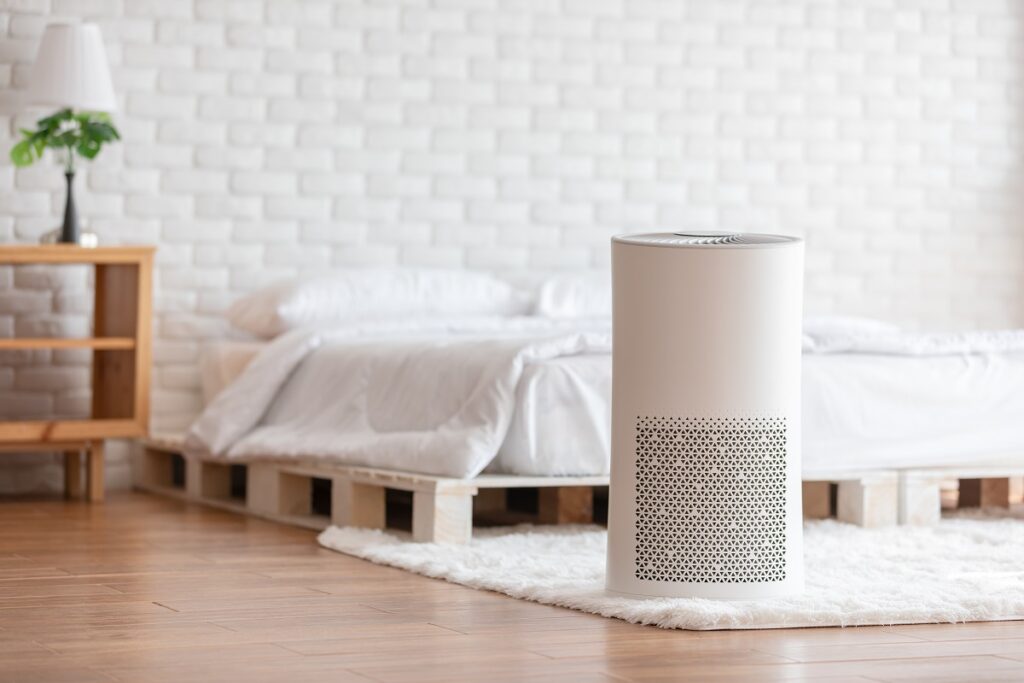 The air inside your home has to be of high quality at all times. Unpolluted air reduces the risk of catching airborne diseases, blocked sinuses, difficulty breathing, and problems such as asthma and bronchitis. Quality air also facilitates comfortable sleep and relaxation techniques that you may practice in your home. Let's take a look at how you can purify the air inside your home so you can enjoy better air quality:
1. Invest in an Air Purifier
An air purifier or home air cleaner is essentially a machine that purifies the air in an enclosed room to improve indoor air hygiene. These machines are most commonly sold as being helpful for asthmatics and allergy sufferers, and in reducing or eliminating second-hand tobacco smoke from a home.
These air purifiers work by providing a continuous stream of air into a home's living space. The air that is passed through the device picks up impurities such as dust, pollen, pet dander, and other allergens. These purifiers will remove the pollutants from the air and replace them with clean, fresh air. This will ensure that you are getting a healthy environment within your home.
There are many different types of air purifiers to choose from. They come in portable devices that you can take with you when you travel, or in larger units that can be installed in the house. You can take a look at the different types of home purifiers for your home at enviroinc.com.
2. Open Windows
Opening windows to purify the air in your home will only work if you live in an unpolluted area. If your location is engulfed in industrial smoke or dumpsite smoke, for example, you may be doing more harm if you open wide your windows as this is the air that will infiltrate your home.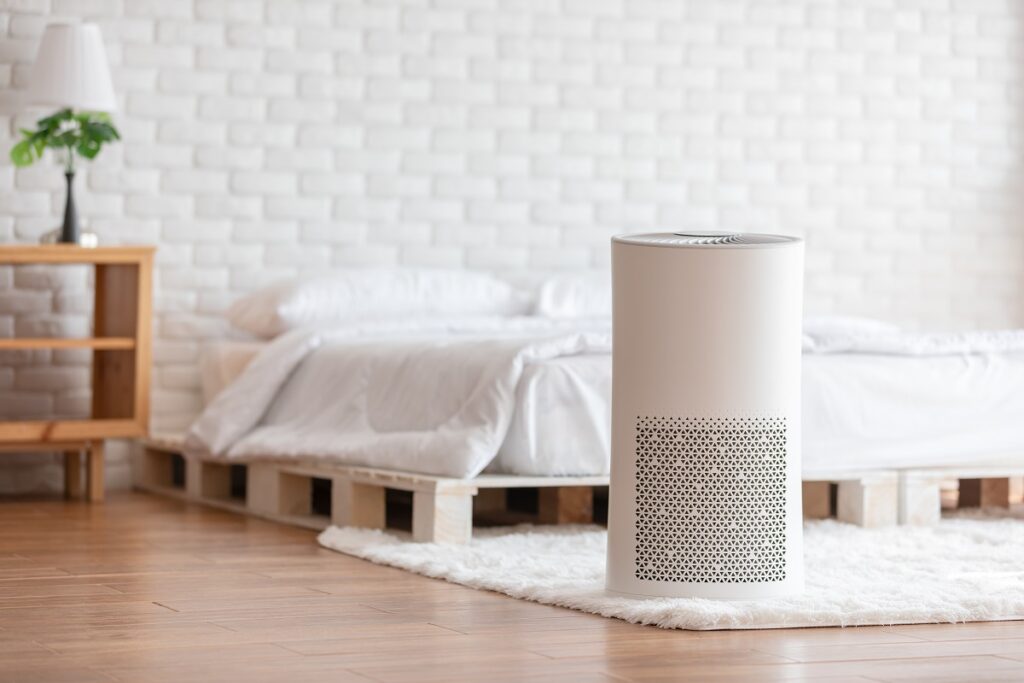 If your surrounding air is fresh and clean, you can make it a habit to open all your windows when you wake up. This invites the fresh air into the home and recycles the air that you would have been breathing throughout the night. You can keep your windows open throughout the day if possible. If not possible, you can open the windows just before you go to bed for a few minutes. This may encourage peaceful sleep in an aerated house.
3. Aerate Your Furniture
Your furniture needs to be regularly taken outside for aeration. Dust particles settle on couches and rugs, for example, and you will continuously breathe in the air accompanied by these particles. Taking your furniture outside for a clean means freed up space in the home for fresh air to circulate. You can then take back the furniture after it has been cleaned and aerated.
4. Use Natural-Based Cleaning Products
The products you use to clean the inside of your home can contribute to the type of air that you breathe in. Chemical-based products may emit harmful particles into the air. You can try finding various natural-based cleaning products or finding natural hacks to clean. For example, baking powder and vinegar can clean a stovetop that has stubborn dirt particles. Replacing your chemical products with such natural cleaning strategies is one way to purify the air in your home.
5. Groom Your Pets
Your pets can play a major role in contributing to polluted air in your home if you don't groom them. For example, a dog that isn't groomed may shed all over the couches and leave particles that you will inhale when you sit on the couch. Make sure that your pets go for regular baths and trimming as this contributes to purifying the air in your home.
6. Remove Mold
If you notice any mold build-up in your house, you must remove it as soon as possible. Mold is toxic and breathing in the air in a space infested with it can make you sick. You can use vinegar to clean a small space that has mold; however, if a whole portion of your ceiling has mold, you may have to contact a professional who can safely remove it from your house.
Conclusion
You can use a combination of different methods to purify the air in your home. Such methods include investing in a quality home purifier, opening windows, aerating furniture, using natural based cleaning products, grooming your pets, and removing any mold that may have formed in your home. You must make purifying your home a priority so that you avoid any health conditions that may occur from breathing in poor quality air.
P.S – For FREE online learning opportunities, join our EAT FREE Community, where you can make a little bit of money, making the planet better! We'd also love to hear from you. Please leave a comment below in the comment box.
Related Articles and Resources: