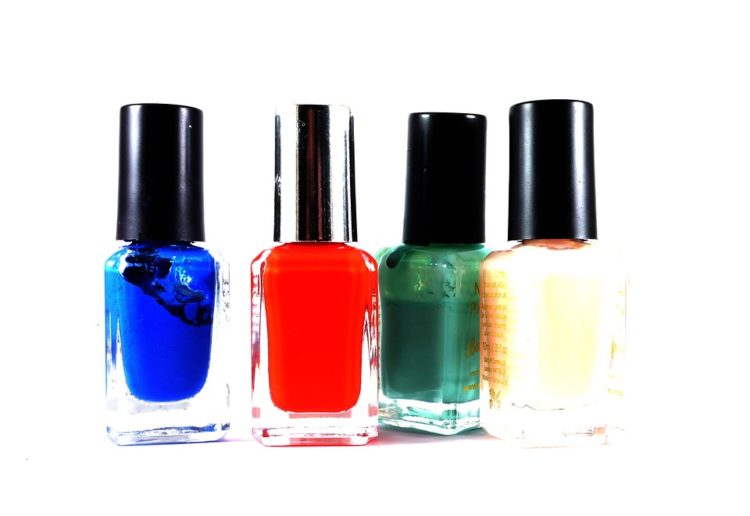 We often stop and think about the things we put into our bodies. But how often do we think about what we put on our bodies? We need to be doing it a lot more, as research on the effects of nail polish makes very clear.
It's a lot worse than you might think.
In one study from Duke University, researchers found signs of deadly chemical toxins in all of the 24 women being observed. The common link between them? They used nail polish. Even the non-toxic varieties came back positive.
This should be no surprise; in another study, it was made clear that nail polish manufacturers are not being honest.
"The labelling does not always reflect the ingredients," says Valetti Lang, manager of the Pollution Prevention Branch of the Department of Toxic Substances Control in California.
Lang's team bought 25 nail products in 2011 and sent samples to an independent lab. The tests came back positive for dibutyl phthalate, toluene and formaldehyde, a combination that is often referred to as the 'toxic trio' due to its known detrimental effects on salon workers and consumers.
And it's not like the chemicals take years to seep into a person's body; the study found that only 10 hours after the polish was applied, signs of triphenyl phosphate appeared in each of the 24 participants' bodies.
The Effects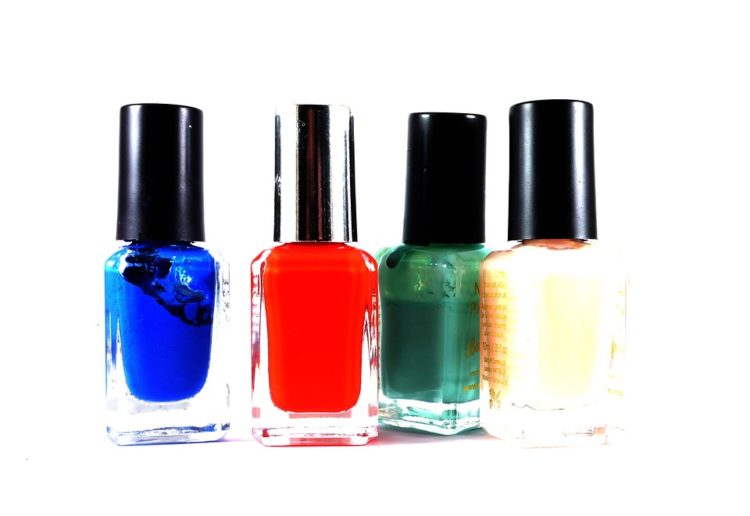 Triphenyl phosphate, also known as TPHP, is known to disrupt the endocrine system, which controls the body's hormones. This has the ability to cause lasting effects on hormone regulation, metabolism, reproduction and body development. This puts young girls, a demographic that frequently uses nail polish, at great risk since healthy hormonal behavior is essential to their growth.
Dibutyl phthalate causes similar effects but also was found to affect the liver in animal studies. Animal offspring was also reduced, as was the birth weight of the offspring. The chemical has effects both as a result of inhalation and absorption through the skin, both of which occur during nail polish application.
Toluene is also pretty bad, particularly when it comes to the development of children. Traces of it can travel through breast milk and also cause irritation to skin upon exposure. This chemical is particularly harmful for those who inhale large quantities of it due to workplace exposure.
And then we reach formaldehyde.
You know that strong smell nail polish has? It comes from formaldehyde. And if you've ever felt like your insides were disintegrating as you breathed the smell in, you're right. Sorta. Ok, it's not that dramatic but it's still pretty bad.
Formaldehyde is a known carcinogen that can also produce effects like a scratchy throat, asthma and breathing difficulties. It also results in eye and nose irritation.
Studies have drawn a link between formaldehyde exposure and lung and nasopharyngeal cancer.
As always, there are alternatives.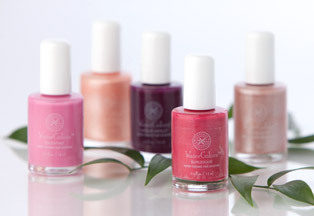 Thankfully, there are companies out there that have responded to the discovery of such harmful nail polish ingredients. As a result, there's a wide variety of great natural alternatives that don't post the same risks.
Here are a few options:
Painting your nails can be a fun way to express yourself but it shouldn't be a threat to your health or the health of those who share your airspace. Consider switching to a healthy alternative that won't break your body, style or wallet.
[h/t: www.healthy-holistic-living.com]
The post Women Who Wear Nail Polish Have THESE Deadly Toxins in Their Bodies! appeared first on DavidWolfe.com.