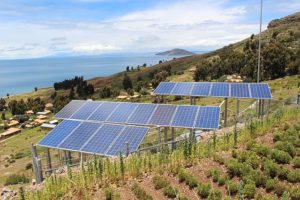 A recent survey by the NFIB found that among more than a third of small businesses, energy costs are within their top three expenses. Keeping the lights on in your business can put a significant dent in your bottom line. It's money that could otherwise be put towards expansion, assets, marketing and other valuable investments that contribute to growth.
But that's just what it takes to do business in this day and age, right? Not entirely. Small businesses can save an average of between 10 and 30 percent on their utility bill, according to ENERGY STAR. This is largely done by switching suppliers, making efficiency upgrades, and simple behavioral adjustments, none of which require sacrificing comfort or service.
In doing so, you'll not only save money but also reduce the amount of harmful carbon emissions your business adds to the environment. Here are 5 things your business can do to reduce its energy usage today.
Invest in Efficient Equipment
From printers to laptops to monitors and more, your business will continue to purchase office equipment as it grows. Before you make your next investment, check to see whether the equipment is ENERGY STAR-rated. These electronics are evaluated to ensure that they're as efficient as possible, thus making a smaller impact on your energy usage.
Go Solar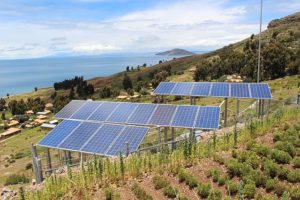 Given the local weather, it may seem unrealistic for businesses in the UK to rely on solar power. But depending on your building and its location, it may be possible for your business to harness the power of the sun. In fact, as detailed in this post on energy supplier comparison website, Utility Bidder, one Hampshire rail line is set to go completely solar.
It's a worthwhile consideration, as solar can protect your business against rising energy costs and regulatory changes. Additionally, the 'feed-in-tariff' (FIT) scheme will allow you to apply to receive payments from your energy supplier for generating your own power, making now a suitable time to invest.
Educate Your Employees
Reducing your business's energy usage doesn't have to end with you. Educate your employees about energy-saving practices and raise awareness about the importance of reducing energy usage in the office. There are many ways to do this. For instance, you can post energy saving tips around the office to nudge staff in the right direction.
Optimise the Lunchroom
It's not only your office that's adding to your utility bill. Optimise your lunchroom by cleaning refrigerator coils at least twice a year and replacing door gaskets when the seals are no longer airtight. Consider investing in more efficient food service equipment and use sensors to prevent the lights from being left on when nobody is around.
Obtain an Energy Audit
Most utility companies offer their clients free energy audits. A professional will come in and conduct a full inspection of your premises to identify where you can make improvements. This includes checking for insulation issues, air leaks, and opportunities to replace certain equipment, such as lighting.
These are just some of the countless ways your business can reduce its energy usage. Take the time to identify more ways to save and encourage your employees to do the same.
P.S: Did you enjoy reading this article? We'd love your feedback and comments on it. Also, Please Join our EAT FREE Community, for more online learning opportunities FREE!
Related Articles and Resources: