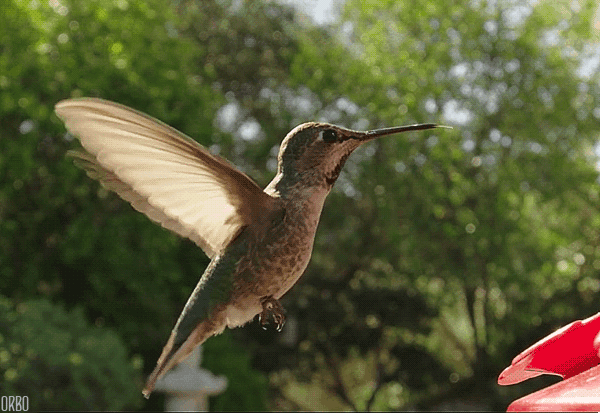 Whether you're a gardener, an outdoorsman, or you enjoy sitting on your porch and nature-watching, if you have frequent hummingbird visits, you know how enjoyable it can be to watch them flutter around the yard. The small, colorful birds with iridescent feathers get their name from flapping their wings so quickly — about 80 times per second — and the motion creates a humming sound. They can fly left, right, up, down, backwards and even upside down, which makes them all the more fun to have near your home.
If you've put up a hummingbird feeder to keep these playful and beautiful birds nearby, this is a must-read. These lively birds can catch deadly infections from feeders if they aren't properly cleaned and cared for!
Hummingbird feeders are a nice gesture to ensure that the ones near your home stay happy, full and eager to return, but without a proper cleaning, mold can end up growing in the nectar. Hummingbirds are very small, and so are their organs, so even a tiny bit of contamination in their food can cause a serious and deadly fungal infection. A mother hummingbird who contracts this infection can also pass it to her babies, so taking care of your hummingbird feeder is vital to protecting the little birds you love.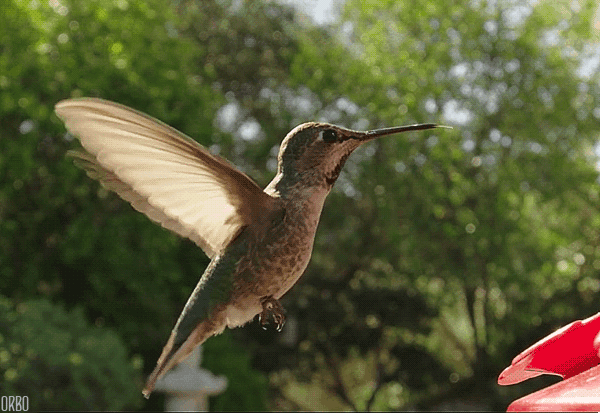 If you don't remember the last time you cleaned your hummingbird feeder, that's probably a good indication that it's time to clean it. You can also check the nectar inside for clues that it needs cleaning. If it looks discolored, slimy or off in any way, it's time to clean it out!
How to Clean Your Feeder
There are several easy-to-clean hummingbird feeders available, but if you already have yours in place, just follow these simple steps to clean it:
Pour all of the nectar out of the feeder (you can make more).
Take the feeder apart and soak all of the pieces in hot, soapy water.
Use a bottle brush to a hummingbird feeder brush to scrub the inside well, getting rid of any gunk or residue.
Clean every part thoroughly. Even if mold isn't visible, it may just be starting to grow.
Use hot water to rinse the feeder thoroughly, making sure to leave no soap residue behind.
Let all of the parts cool and dry.
Put the feeder back together. Carefully fill the tank and attach it to the feeder.
Hang it up outside and watch your hummingbirds enjoy it!
Opinions vary on what products are best to clean a feeder. Some simply use hot water, while others use soap, vinegar or even bleach. Choose the method that you feel is safest. It's recommended that the feeder be cleaned about once every two weeks, or more often during times of heavy use or particularly wet weather. Sugar water should be changed every 3-5 days to prevent mold and fermentation.
You can make your own hummingbird nectar at home using just water and sugar! Check out the video below for a simple how-to:
h/t: real farmacy
The post This Simple Mistake is Killing Local Hummingbirds! Learn How to Keep them Safe! appeared first on DavidWolfe.com.