Hello everyone and welcome to our Top 5 Alternative Health Sites of the Week Issue # 25. This is going to be our final issue in this countdown series – the grand finale of our Top 50 Alternative Health Sites based on Alexa ranking list. Hang on tight; we'll announce our winner in this issue!
Site # 5:
The Official Website of Tony Robbins
Tony Robbins is a well-known life and business strategist in the United States. He is also an entrepreneur and author. He has served over 38 years as an advisor, helping his clients with the psychology of leadership, organizational turnaround, and negotiations.
You'll find more about Tony Robbins, his philosophy, coaching and resources, on his website. His website contains inspirational videos, blogs, and products to help any individual or business to improve and achieve higher goals.
Blogs we like from Tony Robbins:
Site # 4:
Official Website of Andrew Weil, M.D.
Dr. Andrew Weil, M.D, is also the founder of Weil Lifestyle and the Weil Foundation. He's also an author, an educator, and a philanthropist. Through Weil Lifestyle, he's been promoting the principles of integrative medicine.
His website is quite resourceful. Two simple menu bars at the top of the page allows you to navigate through the site pretty easily. Through his blogs and books, he provides helpful information on healthy balanced living, healthy aging, diet, vitamins & supplements, and lifestyle. He also answers your health questions.
Blogs we like from Dr. Weil
Site # 3:
Rodale's Organic Life
Rodale's Organic Life is available online and also in a handbook format. They have a collection of authoritative information about various aspects of the modern world. This site covers information related to cooking, health, travelling, design and wellness to name a few.
Blogs we like from Rodale's Organic Life
Site # 2:
Top 10 Home Remedies
Top 10 Home Remedies is a compilation site of popular and research-based home remedies. The purpose of this site is to provide information submitted by writers around the globe. You'll find health tips, food ideas, DIY homemade remedies and such. However, they do not provide any medical advice.
Blogs we like from Top 10 Home Remedies
Site # 1:
Natural Health
by Dr. Joseph Mercola
This is the top site, on our Top 50 Alternative Health Sites list!
We have analyzed 100s of sites and ranked the top 50 sites on our list. We have made our selection based on Alexa ranking, as primary criteria, and also looked at the quality and value of information presented on the websites.
Based on our research and analysis, Mercola.com secures the top place on our Alexa list, with an alexa score of 2,320. Dr. Mercola needs no introduction. He's a celebrity in the alternative health realm. He has written many books, many of them are New York Times Best Sellers.
This site offers a wide variety of information including articles, videos, health advice, DVDs, and other health products.
Blogs we like from Mercola.com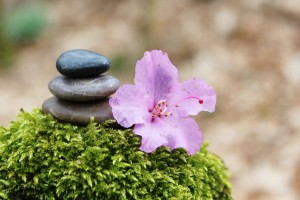 Hope you enjoyed our selection. Starting Next issue, we'll start another top countdown of 50 sites. And yes, please don't forget to send your feedback to us. It will greatly inspire us and help us with our future blogs.
Until then stay well and stay healthy.
P.S: Got a health question? Join us on our weekly webinars where you may ask any health questions you have. Click here to see our next scheduled webinar.
Source: Alternative Health Concepts
Related Articles and Resources: