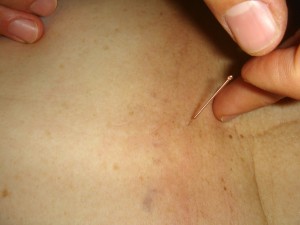 Hello everyone. It's good to be back with another one of our Top 5 Alternative Health Sites of the Week countdowns.
In our previous issue, we finished our top 50 alternative health sites countdown based on Alexa ranking. Through that countdown, we discovered many great websites that have information on alternative health concepts and practices, from all over the world.
In our previous countdown, we covered alternative health sites in various fields such as herbal medicine, Ayurveda, Acupuncture and so on. You should definitely check out those sites.
Starting this week, we will target specific fields of alternative medicine, based on Alexa ranking and special categories in alternative health, such as Acupuncture, Ayurveda, Chinese medicine, Chiropractic, Herbal Medicine, and so on in alphabetical order. This week, we will cover:
The Top Five Acupuncture Sites Based on Alexa Ranking!
These are the top five sites selected by our team based on Alexa ranking, information, and value offered on these sites to our readers. Let's get started below!
Site # 5: Pain Education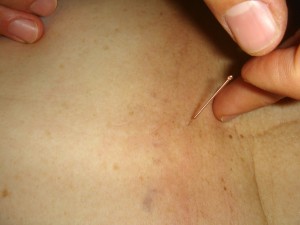 Pain Education incorporates a number of pain management techniques in the alternative health realm that includes Acupuncture, Hypnosis, Relaxation Training, Biofeedback, Physiotherapy, and Nerve Blocks.
This site shares a number of Studies & Lectures through PowerPoint presentations that show Acupuncture and Pain management techniques, Trigger Points and Pain and Chronic pain management techniques, which are downloadable. They also offer a short course in pain management.
Blogs we like from Pain Education
Site # 4: American Acupuncture – Aging with Health
American Acupuncture promotes the idea that successful aging requires physical, mental and spiritual health development of individuals, especially seniors. They provide excellent current medical information and also encourage discussion on healthy living and community involvement through online blogs.
Blogs we like from American Acupuncture
Site # 3: Healthy.net
Healthy.net has a wealth of resources for Alternative Health. It allows you to access information, products and services through their online resource center. Their expert columns, recipes, and health products are some of the key features that they offer. Acupuncture is a major part of their alternative therapy services.
Blogs we like from Healthy.net
Site # 2: Acupuncture.com.au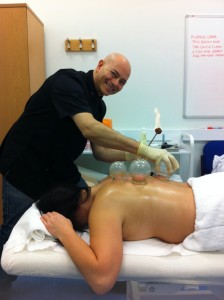 Acupuncture.com.au is an Australian based website that specializes in Acupuncture and traditional Chinese medicine. This site has useful resources for all types of Acupuncture and Traditional Chinese Medicine (TMC) practitioners and students, from beginners to experts.
Blogs we like from Acupuncture.com.au
Site # 1: American Academy of Medical Acupuncture
American Academy of Medical Acupuncture is the most popular and resourceful health site on our list – it's at the # 1 spot of our top 5 alternative health sites of the week countdown.
This site is run by a professional society of physicians (MDs and DOs) who have combined acupuncture into their traditional medical practice. This site is designed to help patients with their health conditions with a wide variety of resources.
Blogs we like from American Academy of Medical Acupuncture
Hope you enjoyed our week's collection of alternative health sites. We'll be back with 5 more sites in our next issue, and our next 5 sites' will be top 5 Ayurvedic sites, based on Alexa ranking, so please check back with us on our next issue; until then, stay well and stay healthy.
P.S: Got a health question? Join us on our weekly webinars where you may ask any health questions you have. Click here to see our next scheduled webinar. Click Here to Visit our Facebook page.
Source: Alternative Health Concepts
Related articles and Resources: