Every now and again you see Facebook posts popping up about people who claim to remember distant past lives and the events therein.
If you're like me, you probably scroll straight pasts those posts, assuming they're fake. And it's good to be a skeptic — You never really know what people are up to when it comes to sensational stories.
But every now and again, I decided to humor myself and entertain a story or two. And sometimes, I read things that really make me wonder.
And that's exactly what happened with the stories of James Leininger, Cameron Macaulay, and Ryan.
James Leininger
This story is rather spooky. It all begins over 60 years ago when a 21-year-old Navy fighter pilot was shot down over the pacific. Undoubtedly, he was one of many pilots who died in such a fashion at that time, and it's almost certain we wouldn't be speaking about him today if it wasn't for one 6-year-old boy by the name of James Leininger.
James took a liking to planes and aviation fairly quickly, and he began having nightmares about crashing planes. He would say "Airplane crash on fire, little man can't get out."
In addition to that, James seems to recall several details of life as a Navy pilot that you wouldn't expect a 6-year-old to know. For example, when his mother pointed at one of his toy models, calling canisters on the bottom "bombs," James corrected her and told her they're actually called drop tanks.
He also began writing the words James 3, which his father found to be linked to that same pilot who died – his name was James M. Huston Jr. He was the third in his family to bear that name.
These details have led even those who knew the 21-year-old pilot to believe James Leininger is the reincarnated James M. Huston Jr.
Cameron Macaulay
Another interesting story of supposed past-life recollections in children comes from one Cameron Macaulay.
You might have seen some YouTube videos on Cameron, such as the one below.
Cameron lives in Scotland, and ever since he could talk, he's been referencing a previous life on Barra, an island about 200 miles away from Scotland.
Do you know what Barra is? I don't. And Cameron shouldn't either. He's never been exposed to the island in any way. It's not the sort of place that jumps into your head, unless you have a reason to care about it.
There's more to it than that. Cameron says that his previous family had a black and white dog as well as a white house overlooking the beach. Those details match up with reality.
In a truly spooky fashion, Cameron even tells his friends not to worry about dying – You just come back again.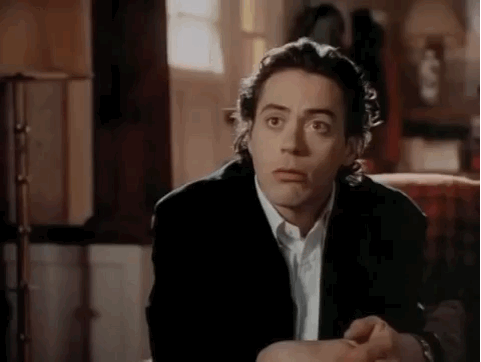 Ryan
Ryan's story is similarly shocking and eerie. The 10-year-old Oklahoma boy claims to remember life as a 1930s Hollywood actor. He says he was married 5 times and was even able to point to his former self in a book.
His mother took him to see a psychologist to figure out what was going on. He was able to determine the accuracy and honesty of Ryan's recollections. Not only that, he was able to reference 50 years and 2500 cases of children remembering past lives. He has said:
"These cases demand an explanation, we can't just write them off."
You can learn Ryan's story below!
What do you think? Is reincarnation real? Is it possible to recall past lives in vivid detail like these boys seem to? Let us know in the comments and share this post with your friends and family!
[h/t: www.thespiritscience.net]
The post 3 Chilling Stories of Past Lives That Will Make You a Believer! appeared first on DavidWolfe.com.