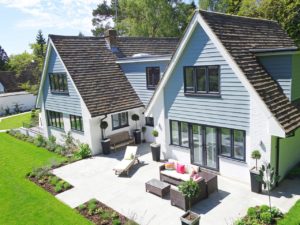 When you're trying to get over something, you need to have the right environment to recover in. Studies have shown that both our mental and physical recovery can be significantly impacted by the place that we're physically recovering in.
If you're trying to heal from an injury or recover from a tragic loss, you will greatly benefit from the extra work it takes to make your home into a restorative environment. After all, your home is where you'll be spending most of your time. You deserve it to be a place that is healthy for you.
These tips will help you turn any house into a restorative environment.
1. Bring In a Little Nature
Humans are able to benefit greatly from being in as well as around nature. Sunlight, the scent of freshly-bloomed flowers and lovely trees can all have a positive impact on our mood.
When going through a period of recovery, make sure to bring a little nature into your home. Find some of your favorite plants and maybe even paint a flowering pot to put them in. Try to find ones that are easy to care for so that your restorative environment doesn't lead to constant reminders of more work.
Biophilic Design + Restorative Environments – Interior Design Thesis by Amanda Cleveland
Video Source: Aanda Cleveland
In addition, people should make sure that they can enjoy the outdoors from their own home. If possible, people may want to create space in the daily schedule where you can spend time outside each day. Whether that looks like tea on your back porch, walking your dog or taking a quick hike.
2. Give Yourself Some Peace and Quiet
Noise can be a tremendous source of stress when it's unavoidable. When recovering, we need to be able to be alone with their thoughts when appropriate. Having a nice, quiet room to retreat to is ideal.
If you can, find a way to soundproof at least one room of your home. You may want to muffle some of the sounds in other rooms, or add some soundproofing to the room of your choice.
Of course, peace and quiet doesn't have to mean complete silence. Some people benefit greatly from ambient noise, such as soft music or the sound of a fountain or waterfall. Experiment with different sounds and then find what works for you. Do whatever you need to do to relax.
3. Surround Yourself With Happy Memories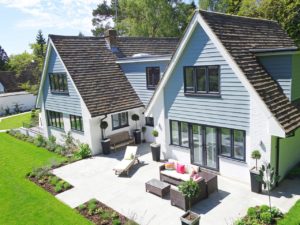 When you're recovering from something, it can be hard not to focus on the negative. Make things easier on yourself by surrounding yourself with things that will let you focus on the positive memories in your life.
Fill your room with things that make you happy. This could include pictures of your friends and family members, or paintings that remind you of trips you taken. No matter where you turn your head, you should be able to see something that will make you smile.
You may also want to fill your room with things that will help you focus on the potential the future has to create new positive memories. For example, you could add pictures of places you've always wanted to travel on your desk. Or you could cut out an ad for guitar lessons you've always wanted to take (but never had the time) on your wall.
Conclusion
With these suggestions as your guidance, you should be able to turn your home into a welcoming and ideal restorative environment. No matter what you are trying to recover from, your home should be a place that you feel safe and happy in. It should focus on the best aspects of you and everything YOU love. The more pleasant your home is, and the more time you take to create a space you love, the more enjoyable your recovery will be.
P.S: If you 'd like to spread environmental awareness and help us restore our planet, please join us. Help the planet become greener; like and share our Facebook page.
Source: Environmental Professionals Network
Related Articles and Resources: