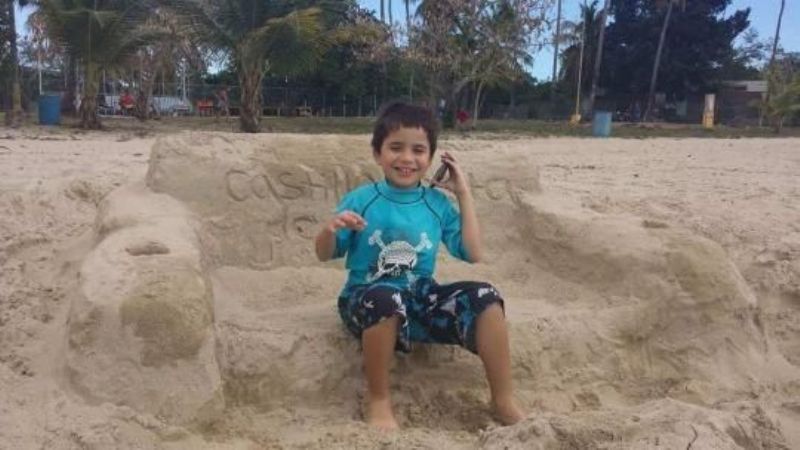 When Kalel Santiago was just 10 months old, he was diagnosed with a rare form of cancer known as neuroblastoma. For two years, he endured chemotherapy, radiation treatments and surgery, and he survived it all. But he was then diagnosed with something else – severe autism that disabled him from speaking.
Kalel's Story
Kalel's father, Abiel Gomez Santiago said, "While he was in the hospital, we noticed he didn't speak at all and had some behavior that wasn't right, like hand flapping and walking on his toes, but we waited until he was three and cancer-free to look at his behavior."
Abiel and his wife, Gladys, began studying autism. They tried various schools and therapies for Kalel before eventually finding success with a unique surf-therapy school near their home. Soon after, the family stumbled upon a new treatment – cannabis oil.
The family received a small bottle of the oil thanks to a fundraising program for Kalel. They gave Kalel oral doses twice a day. Astonishingly, within just two days, Kalel was able to speak. "He surprised us in school by saying the vowels A-E-I-O-U. It was the first time ever," his father remembers, "You can't imagine the emotion we had, hearing Kalel's voice for the first time. It was amazing. The teacher recorded him and sent it to my wife and me, and we said well, the only different thing we have been doing is using the CBD."
Not long after Kalel spoke for the first time, he began using consonants as well and speaking more than his parents ever dreamed was possible. "He said 'amo mi mama,' – I love my mom." Abiel said. Kalel's parents have kept up the treatments, and Abiel explained, "He's been connecting – like he's awakening to seeing the world."
Autism and Autism Spectrum Disorder are both general terms for a group of complex disorders that affect brain development. These disorders include various degrees, based on difficulties in social interaction, verbal and nonverbal communication and repetitive behaviors. Autism Spectrum Disorder affects about 1 in every 68 children in America, in the form of Autistic Disorder, Asperger Syndrome and Pervasive Developmental Disorder. Kalel was diagnosed with severe non-verbal autism, and thanks to CBD oil, he is now able to speak. The stories about the positive effects of cannabis oil on those with autism are almost endless, but it's important to remember that the same treatments won't work for everyone.
Health Benefits of Cannabis Oil
Kalel's story adds to a list of other evidence showing that cannabis oil has healing properties. Its use is controversial, but its believed to be one of the best natural healing remedies.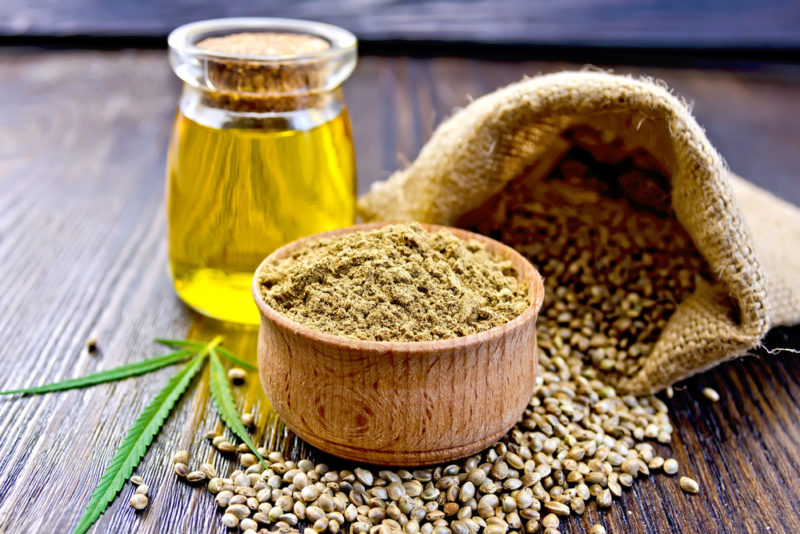 1. Anxiety and Stress
Cannabis oil is often used as a natural way to calm anxiety and reduce stress. The natural compounds in the oil release pleasure hormones and relax the mind, producing a feeling of relaxation.
2. Sleep Issues
Those who suffer from insomnia can benefit from cannabis oil. It relaxes both the body and mind and allows the body to move to a lower energy level, making it easier to reduce the heart rate and clear the mind before falling asleep.
3. Pain Relief
Cannabis oil can aid in reducing inflammation and relieving chronic pain. Those undergoing chemotherapy often look to cannabis oil to help manage the pain.
4. Eye Health
Cannabis has been linked to a reduction in glaucoma and prevention of macular degeneration. Cannabis oil can work wonders in terms of eye health.
5. Headache Relief
Applying cannabis oil at the temples or in the spot where a headache or migraine is present can be an effective and natural way to feel relief – an alternative to pain medication.
h/t: the anti media
The post Autistic Boy is Able to Speak After 2 Days of THIS Controversial Treatment! appeared first on DavidWolfe.com.