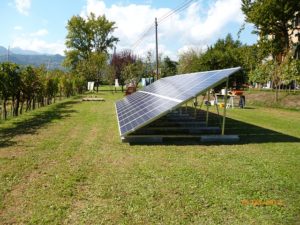 A sustainable home not only helps to save the environment, but it can also considerably reduce your monthly bills. A few little tweaks to your lifestyle, appliances, and fixtures might be all you need to significantly increase your annual finances while helping to save the planet.
If you want to reduce carbon emissions while decreasing your electricity, gas and water consumption, here are some top tips on how to make your home more sustainable.
Insulate Cavity Walls
Lower the price of your expensive energy bills by insulating your cavity walls. This will prevent warm air from escaping from your home, so you can naturally increase the temperature of your home, so you don't need to fire up a furnace.
Install Energy Saving Lightbulbs
Filament bulbs will not only drain your finances, but they will also have a shorter lifespan in comparison to LED or compact fluorescent light (CFL) bulbs. While energy-efficient light bulbs have developed a reputation for being unattractive, you'll be happy to learn many new designs can complement your interior while helping you to save a considerable amount of energy throughout the year. The best-LED light bulbs consist of:
Lifx A19 LED Light

C by GE – Starter Pack

Philips Hue Smart Bridge
Invest in a Conservatory
A conservatory can help to heat up your home throughout the year, as it can act as a buffer zone between your indoor and outdoor living areas. Double glazed windows and doors can prevent the warm air from escaping, so the heat can be transferred across the home. What's more, conservatories can be a fantastic way to use solar power.
So, how much does a conservatory cost? Simply compare conservatory prices to find the right option for your property and budget.
Hang Thick Curtains Over Your Windows and Doors
If you want to conserve as much energy as possible to lower your monthly bills, hang thick curtains over both your windows and doors. This can prevent warm air from escaping and cold air from entering your property, so you can remain warm and cozy without needing to worry about an expensive energy bill.
Fit a Low-Flow Shower Head
Most people do not think twice about their water consumption when taking a bath or shower, but your daily bathing routine could be costing you a considerable amount of money throughout the year.
Reduce your outgoings by fitting a low-flow showerhead, so you and the rest of the family will not waste a drop of water when showering. You can also lower your bills by enjoying no more than 10 minutes in the shower each day.
Lower Your Thermostat
Do you or other family members tend to crank up the thermostat when the cold weather sets in? Not only is this bad for the planet, but it's bad for your bank balance. Consider lowering your thermostat by a few degrees, which can reduce your energy consumption and, in turn, decrease your bills. If your home still feels a little chilly, place a draught excluder in front of a crack in a door or turn it up one degree at a time until you find a setting that works for both your home and budget.
P.S: Hope you enjoyed this article. Please type your thoughts in the comment section below. For more learning opportunities, join our live webinar sessions at EAT Community where you can make a little money making the planet better.
Related Articles and Resources: