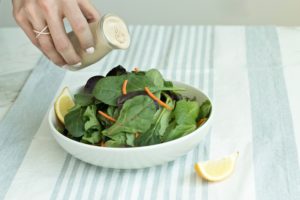 This simple lemon tahini dressing is a delicious oil-free way to dress your salad. It comes together in minutes, so you could make it fresh each time, or make a bigger batch and store in an airtight container to keep it on hand for the week.
Lemon Tahini Dressing
Yield 4 servings
Ingredients
¼ cup tahini
¼ cup water
2 Tbsp. fresh lemon juice
¼ tsp. Pink salt, or more to taste
¼ tsp. Black pepper, or more to taste
Instructions
First, place the tahini and water in a small bowl and use a fork to whisk together, until a smooth and uniform consistency forms.
Then add the remaining ingredients, and continue to whisk for about another 30 seconds or so, until uniform consistency is reached again.
---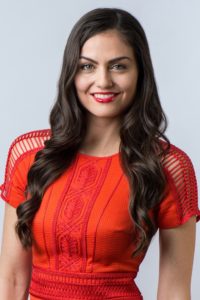 Author: Maria Marlowe is an Integrative Nutrition Health Coach who has helped thousands of people improve their health by optimizing their diet. She has created meal plans and programs to help you lose weight, clear up acne, and spend less time in the kitchen yet still eat healthy.
She has been featured in Vogue, The New York Times, NBC, Well + Good, and more. Her first book, The Real Food Grocery Guide, will teach you how to eat healthy without going broke.
Download her free 3-Day Real Food Challenge Meal Plan, check out her site, www.mariamarlowe.com, or follow her on Instagram @MariaMarlowe and Facebook for more healthy recipes.
---
The post Lemon Tahini Dressing appeared first on DavidWolfe.com.