If you don't like chocolate, chances are you're one of the few. Americans eat nearly 18% of the world's chocolate confectionery value – that's around $18.27 billion worth! Whether we're eating it in the form of cakes, candy bars, milkshakes, ice cream, fondue or small, individually wrapped pieces, chocolate is a common and often addicting treat for many.
Besides the possible sugar overload and questionable ingredients that many companies use, there is another downside to chocolate, as good as it may taste. Many Americans purchase chocolate without thinking about where it actually came from or who made it. While this might not sound like a big deal – it is, because a variety of large corporations have been accused of using child slavery to produce the chocolate you might be purchasing.
A lawsuit was filed in September 2015 against a list of companies, including ones you know all too well – Hershey, Mars and Nestle. The lawsuit claimed that companies were tricking their consumers into funding the child labor slave trade in West Africa, by purchasing their products without knowledge of the real facts.
While this lawsuit was recently filed, child slave labor has been a concern in the chocolate industry for the past 15 years. The main ingredient in chocolate – cocoa – is mainly grown in West Africa. The two biggest producers of cocoa are the Ivory Coast and Ghana, which account for about 60% of the world's cocoa supply. Many companies in the chocolate industry rely on West Africa for their cocoa, but most of it is produced on small farms by those who are suffering from severe poverty, which can result in child labor.
In 2001, the chocolate industry pledged to end these practices in Ivory Coast and Ghana by the year 2005, but efforts to do so have been repeatedly pushed back. The year 2020 is the new deadline – 15 years off from what they originally promised.
The children working in these cocoa fields are trapped on isolated farms where they work for 80-100 hours each week. Even worse – they are often beaten with fists, belts and whips, according to freed children who spoke in the film Slavery: A Global Investigation. "The beatings were a part of my life," explained freed child slave Aly Diabate. "Any time they loaded you with bags (of cocoa beans) and you fell while carrying them, nobody helped you. Instead they beat you and beat you until you picked it up again."
To avoid supporting child slavery, pledge to stop buying products from these seven chocolate companies:
Hershey
Mars
Nestle
ADM Cocoa
Godiva
Fowler's Chocolate
Kraft
Despite the constant news and consumer pressure on the subject, the number of children working in the cocoa industry has increased by 51% from 2009 to 2014, because these large companies are still making a profit.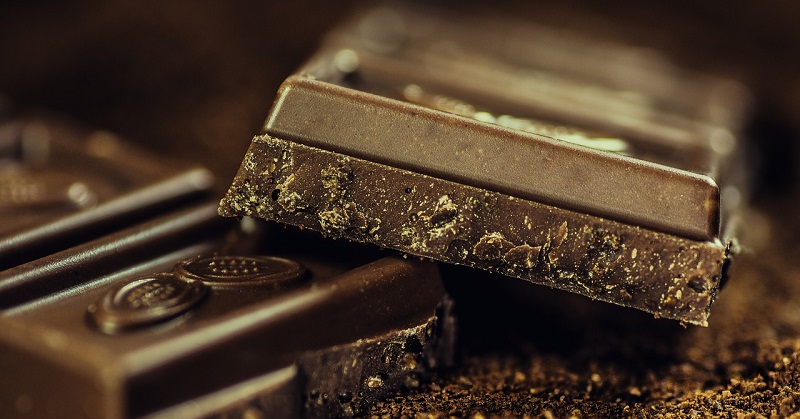 When you're wanting to satisfy a chocolate craving, reach for a sweet treat from one of these more socially conscious companies that have made it a priority not to profit off of the suffering of child labor:
Giddy Yoyo
Chocosol
Clif Bar
Green and Black's
Koppers Chocolate
L.A. Burdick Chocolates
Denman Island Chocolate
Gardners Cndie
Montezuma's Chocolates
Newman's Own Organics
Kailua Candy Company
Omanhene Cocoa Bean Company
Rapunzel Pure Organics
The Endangered Species Chocolate Company
Cloud Nine
If you want some excellent chocolate that doesn't support childhood slavery, try Sacred Chocolate!
h/t: collective evolution
The post THESE 7 Companies Support Child Slavery! Avoid them! appeared first on DavidWolfe.com.