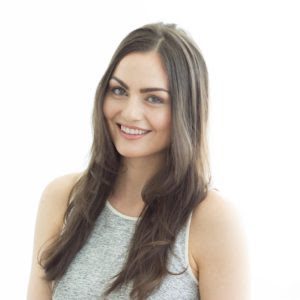 If you'd like a hearty plant-based meal that will keep you satisfied, try this balanced Veggie Bowl recipe. Meatless Monday has been asking for this one!
A Veggie Bowl is a well-balanced meal, made primarily of various cooked veggies, alongside a healthy portion of plant-based protein like chickpeas, beans, lentils, or quinoa. Then add some healthy fat like avocado and nuts or seeds on top.
Healthy Hair Foods
Healthy hair starts with a healthy body, and we create a healthy body through a healthy diet and lifestyle. When it comes to hair health and hair loss, research shows that nutrient deficiencies may cause thinning, slow growing, and lackluster hair. So I combined ingredients rich in a variety of nutrients known to support a healthy scalp and hair, including the B-vitamins, iron, zinc, Vitamin A, Vitamin C and more. (1)
And the best part? These beautiful veggie bowls are as much a feast for the eyes as they are for your stomach!
Rainbow Veggie Bowl
Instructions
Preheat oven to 425 degrees Fahrenheit (218 degrees Celsius).
Line 2 baking sheets with parchment paper. On one sheet, lay out the tomatoes in a flat layer. Top evenly with garlic, salt, and thyme.
In a bowl, toss the sweet potato cubes with the oil and spices. Lay out on the same baking sheet in a flat layer. Set aside.
In the same bowl, toss the cauliflower with the oil and spices. Lay out on the second baking sheet in a single flat layer. Place both sheets in the oven and bake for 30 minutes, tossing/flipping everything about half way through. Veggies should be soft and just starting to brown when done.
Meanwhile, make the lentils. In a medium stockpot over medium heat, add the oil, onion, garlic, and carrot. Cook for about 7 minutes, until fragrant. Then, add the lentils, thyme, and water. Bring to a boil, then cook over medium low for about 25 minutes, or until all water is absorbed. (You can drain off excess water if needed). Squeeze fresh lemon juice over the lentils and season with salt to taste if desired.
While that is cooking, saute the mushrooms. In a pan over medium heat, heat the oil, then add the mushrooms, onions, and thyme. Saute 5-7 minutes, stirring occasionally and adding water if needed to avoid sticking, until mushrooms are soft. Transfer the mushrooms to a bowl and return the pan to the stove (no need to wash, you can use any remnants of oil for the spinach).
Heat the pan again over medium heat.
Add oil if needed (or use oil already there), then add garlic and spinach. Cook, stirring occasionally, 3-5 minutes, until wilted.
When all of the components are done. You can assemble the bowls. Split all of the veggies in half, and put one half in each bowl. Add a scoop of hummus, sliced avocado, and a sprinkle of sesame seeds, hemp seeds, and or pumpkin seeds, if desired.
Get a printable version of the recipe here.
---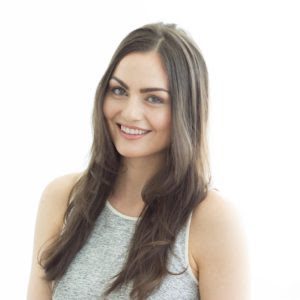 About the Author: Maria Marlowe is an Integrative Nutrition Health Coach who has helped thousands of people improve their health by optimizing their diet. She has created meal plans and programs to help you lose weight, clear up acne, and spend less time in the kitchen yet still eat healthy.
She has been featured in Vogue, The New York Times, NBC, Well + Good, and more. Her first book, The Real Food Grocery Guide, will teach you how to eat healthy without going broke.
Check out her site, www.mariamarlowe.com, or follow her on Instagram @MariaMarlowe and Facebook for more healthy recipes.
---
The post Veggie Bowl: A Plant-Based Meal You'll Love appeared first on David Avocado Wolfe.