Hello everyone, welcome to another issue of top 5 alternative health sites of the week. This week, our alternative health category is Alexander Technique.
If you've been following our blogs, you know that we do one countdown every week where we highlight 5 alternative health sites from a specific field of alternative medicine. Our countdown is based on Alexa ranking, the quality of information on the sites, and from categories of alternative health in alphabetical order.
Last week, our countdown was Top 5 Top Aromatherapy Sites Based on Alexa Ranking. This week, we'll look at top 5 most popular sites in the Alexander Technique category.
Top 5 Top Alexander Technique Sites Based on Alexa Ranking!
Alexander Technique teaches you how to feel better. It's actually quite popular and practiced in many countries of the world for over 100 years. Generally it deals with stress relief, removing chronic tension, and improving posture and mobility among those practicing.
Let's look at the top 5 sites of Alexander Technique around the world, based on Alexa ranking.
Site #5: American Center for the Alexander Technique
American Center for the Alexander Technique (ACAT) is a well-established name in the Alexander Technique realm in the heart of New York City. They are one of the oldest institutions in the United States offering Teacher Certification Programs.
Blogs we like from American Center for the Alexander Technique
Site #4: Sydney Alexander Technique
Sydney Alexander Technique offers classes, lessons and workshops all across Australia and also internationally through their website. They are located at St Leonards, NSW Australia. So, if you happen to be in that area, you can check out their classes. Also check out their online resources on the website.
Blogs we like from Sydney Alexander Technique
Site #3: Alexander Techworks
Alexander Techworks is a school of Alexander Technique with campuses in Los Angeles, CA & New York, NY. This website will give you information about their courses and classes. They also offer free information for the general visitors with videos, articles and blogs.
Blogs we like from Alexander Techworks
Site #2: FreeYourNeck.com | Alexander Technique NYC
FreeYourNeck.com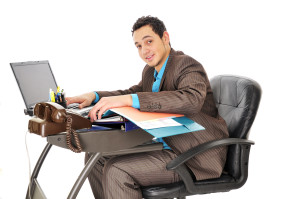 is an Alexander Technique training school based in Manhattan, New York. They hold classes at their New York campus, over Skype, and will also visit you on-site.
This site is run by Leland Vall, a certified Alexander Technique instructor. He posts articles, videos, and instructional audios. He also offers books and gift certificates on this website.
Blogs we like from Alexander Technique NYC
Site #1: The Complete Guide to the Alexander Technique
Alexandertechnique.com is the complete guide to Alexander Technique, and it is also the winner of our week's countdown.
This site features a self-study course that will guide you through the techniques, with articles, books, photos and many training videos. You can also listen to audio versions of podcasts and interviews. It's a very resourceful site, with links, videos and blogs.
Blogs we like from Alexandertechnique.com
Hope you enjoyed our selection this week. These sites are really amazing, so make sure to take advantage of the resources available on these sites. Also, please put down your thoughts below in the comment box.
Next week, we'll be back with another countdown of top 5 sites in another alternative health category, so please check back with us. Until next time, stay well and stay healthy.
P.S: Please join us live on our next live webinar. Click here to join us on our next Blab!
Source: Alternative Health Concepts.
Related Articles and Resources: